The All New - Mercedes-AMG One Hypercar
---
Blog
---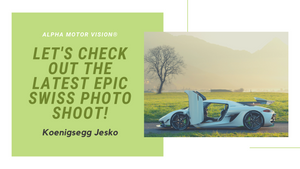 Epic scenery combined with an extraordinary hypercar makes for a gallery no one should miss out on seeing! 
THE ART OF CURIOSITY
WHEN PROPERLY FOCUSED AND COMBINED WITH PASSIONATE ACTION WILL LEAD TOWARDS THE PATH YOU'VE ENVISIONED. ONE FILLED WITH CHALLENGES AND UNKNOWN. THIS IS THE CHASE, WE FEAR NOT.
ALPHA MOTOR VISION®
THE PEAK OF AUTOMOTIVE MARVEL.